Image development for the third version of PANORAMA COLOMBIA - Colombian film festival Berlin. Screen and print design for the event and related events (Corporate design, promotional printed kits with poster, flyer, festival catalog, website and social media design).
The concept for this version of the Filmfest makes use of old botanical illustrations with endemic species of the colombian territory. The logotype for this edition is a redesigned version in terms of typography and horizontal composition. Still the symbol of the Phyllobates terribilis is retained. For the open call 2018 this palette is modified, although keeping the same layout principles, elements and morphology of the 2017 version.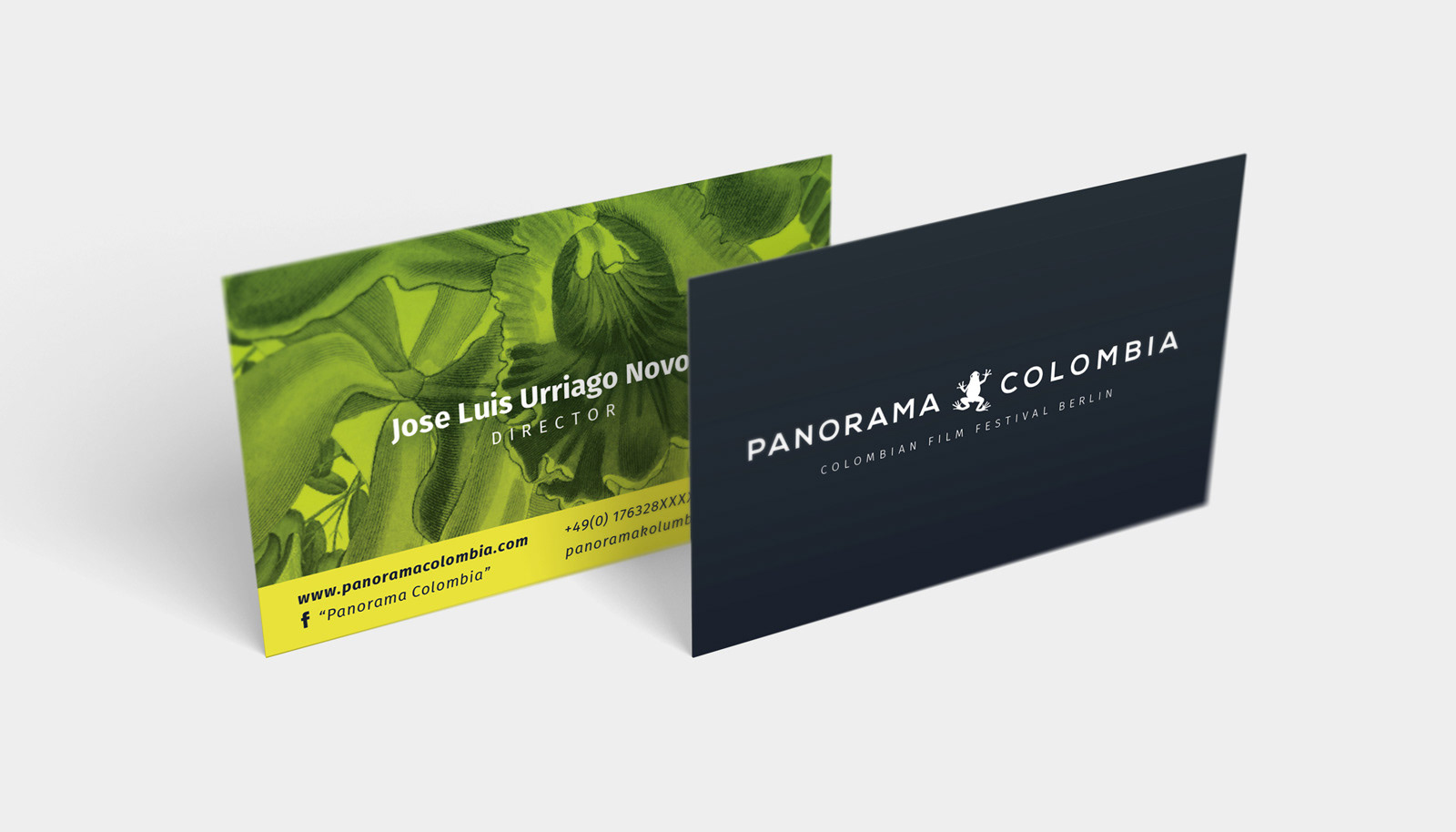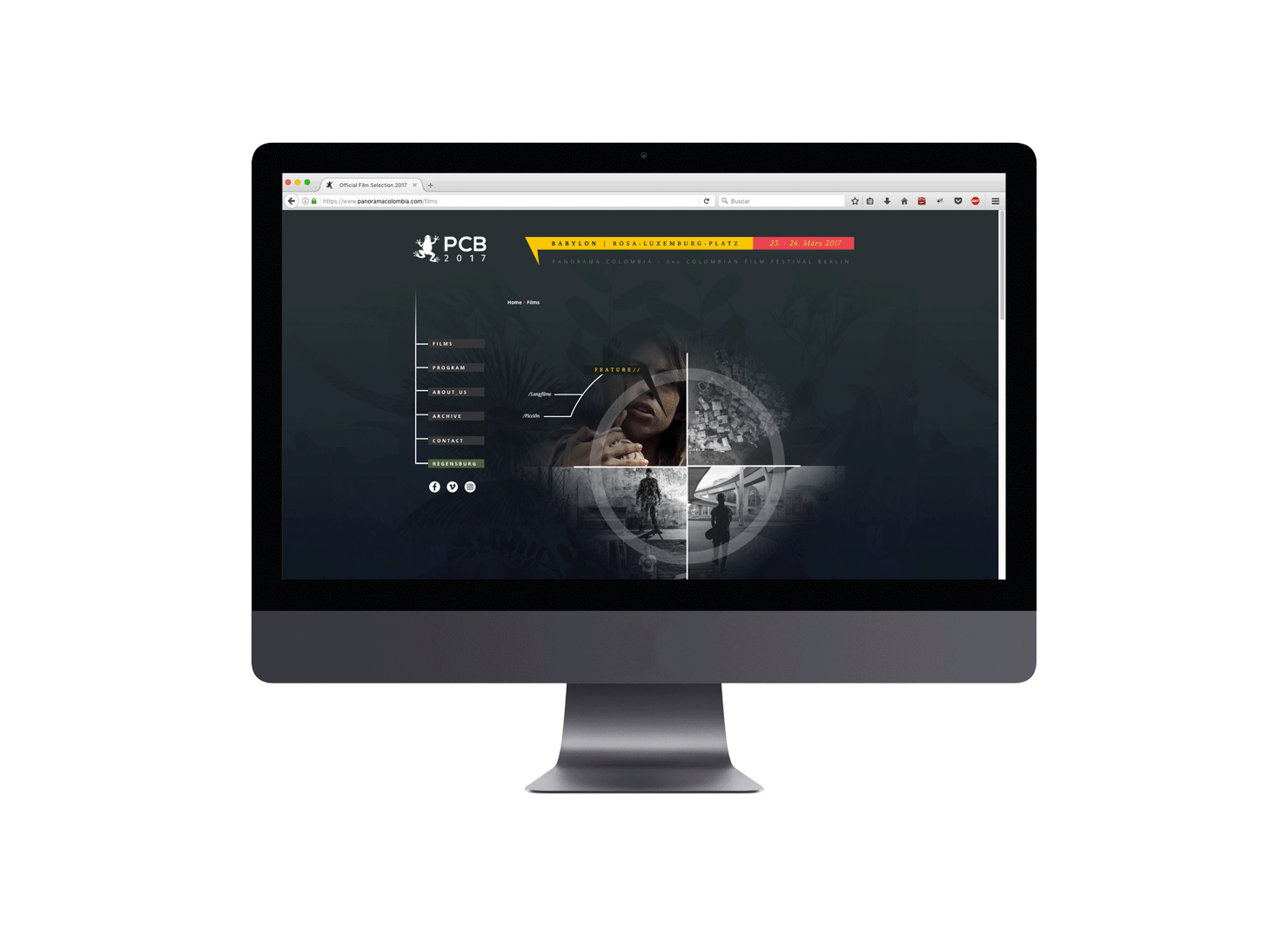 Thanks a lot to a great teamwork and looking forward the next year!